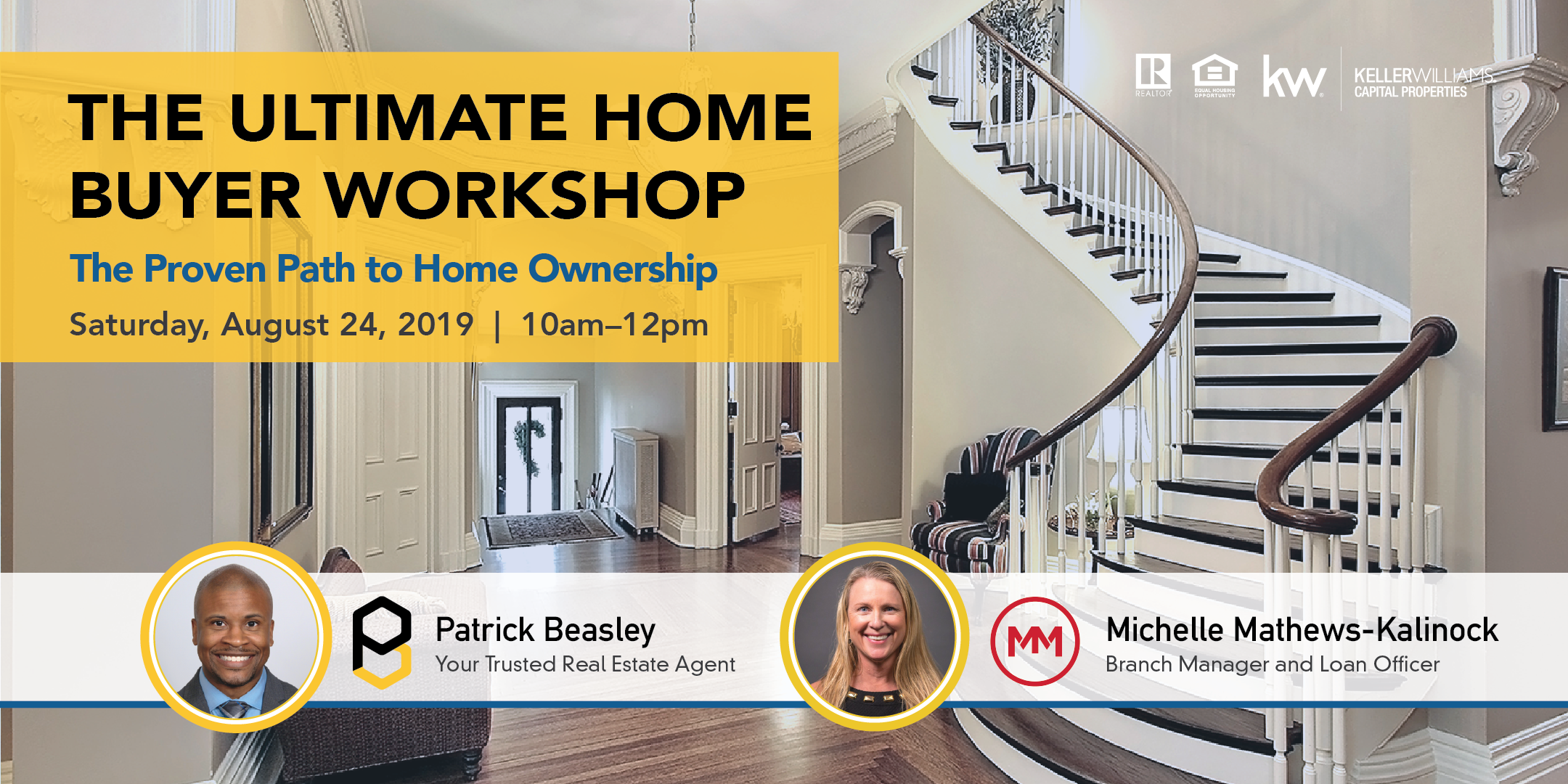 Do not let fear or lack of knowledge of the home buying process keep you from finding your home!


Join us at our free event, The Ultimate Home Buyer Workshop: The Proven Path to Home Ownership on Saturday, August 24, from 10am-12pm.

Learn how to buy your home and get up to $1000 just by attending the workshop.

We will show you financing options and programs, how to maximize your credit score, how to get pre-approved, and what to expect once you're under contract.

Other topics that will be covered include:

✅Maryland SmartBuy Program
✅Mortgage Credit Certificate
✅Local Market Conditions
✅Inspection and Negotiation
✅Closing and Settlement Process
✅Fixer Upper Homes
✅Q & A and much more!

Light refreshments will be served

It doesn't matter if you are 3, 6 or 12 months away from making a move, now is the perfect time to get started!
All registered guests also have a chance to win a special prize at the end of the event!


**Seats fill up quickly so be sure to RSVP before they are gone!**

*****This event is not intended for Real Estate Professionals***
Consumers under a Buyer Agency Agreement with other Real Estate Agents are not encouraged to attend.